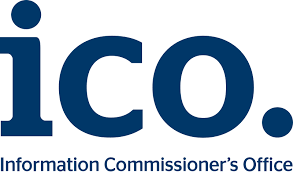 All deposits are registered with

Landlords
Interested in letting your property with Pin A Property?
A member of our team will visit you and give you a
free, no obligation valuation
of your property, and discuss the rental value that could be achieved.
Pin A Property will advertise and market your rental property to a wide audience of prospective tenants. We display your property in our office windows, located on the very busy Evington Road. We also actively promote the details of your property on our website and on Zoopla.
Pin A Property knows that finding the right tenant for your property can often be stressful and time consuming. We can help you by finding suitable tenants as quickly as possible. Plus, we can manage the whole viewing process for you, saving you time.
Pin A Property carry out referencing and credit checks on all potential tenants before they take any property. The prospective tenant will then be required to pay one month's rent in addition to a tenancy deposit in advance of moving into the property. Pin A Property will also register the deposit with the Deposit Protection Service for you.
Pin A Property produce comprehensive tenancy agreements. The tenancy agreement covers both the landlord's and tenant's rights and is a fair means to establish a healthy working relationship while allowing the landlord strict protection against late payment of rent or abuse of the property.
Pin A Property will register the tenant for all utilities and Council tax at the start of their tenancy ensuring all bills are paid throughout the term of the tenancy agreement.
For landlords
We ensure that you and your property are fully up to date with current legislation
All properties have an EPC (Energy Performance Certificate) & Gas Safety Certificate
All properties managed are registered to comply with the Deposit Protection Service
Eye-catching 'To Let' board
Full details available on our website
Also advertised on Zoopla and On The Market
No let, no fee
Rent paid to you monthly
We offer a 'Tenant Find Only' service and a 'Full Management' service
RESIDENTIAL LETTINGS CHARGES:-
Free Valuation
Advertising
Reference & Credit Checks
Photographic Inventory
Landlord Insurance
Tenancy Deposit Scheme
Tenant find only fee - 60% (incl VAT) of one months rent - subject to a minimum charge of £300 (incl VAT).
Preparation of tenancy agreement
Management Fee – 10% (incl VAT) of rent collection.

Admin and set up cost - £200 (incl VAT)
Rent Collection
Inspections
Maintenance work
Tenancy renewal - £30 (incl VAT)
Re-Let fee - £120 (incl VAT)
To book your free property valuation, please click here