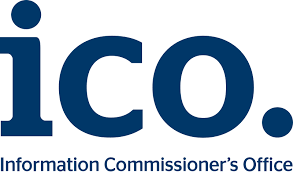 All deposits are registered with

Tenants
If you are looking to rent a property, Pin A Property can help you find a property to let.
Pin A Property manage a large selection of rental properties, so prospective tenants have a good choice of houses available. We have properties ranging from flats/apartments to terraced, semi-detached and detached houses.
You can search through our easy to use website for properties by selecting your search criteria to find details of the rental properties that are currently available. All of our listings contain photographs and information about the properties. New properties are becoming available all the time and our website is updated daily.
You can also visit our office where our dedicated team can help you find a suitable property. We can search through our database, show you details of what we have available, and arrange viewings for you. Alternatively, you can contact us by phone on 0116 319 3090, or email at
info@pinaproperty.co.uk
.
When you find the property that is right for you, there is a simple application process and a deposit is required. We will contact the landlord informing him that you wish to rent the property. If the landlord wishes to proceed, you will be asked to provide a copy of a recent wage slip or benefits letter, a bank statement, photo ID (either passport or driving license) in order for us to carry out reference and credit checks. In addition, you will be asked to provide details of a guarantor(1). We cannot rent any property without satisfying these checks.
When you have satisfied reference checks you will be asked to come in to the office to sign the tenancy agreement and finalize rental arrangements. The initial agreement is for 6 months on an assured statutory tenancy. After this the contract can be extended either by 6 months or 12 months.
At the time of signing you will be asked to pay an administration fee and one months rent for the property. The administration fee covers the cost of setting up the tenancy agreement and any other paperwork required.
(1) A guarantor is an individual, who has their own business or owns their own house, who undertakes to assume the financial liabilities of the tenant including paying the rent in the event that they fail to do so. Where a guarantor enters into an agreement he or she normally agrees to meet the full obligations under the tenancy agreement on the tenant's behalf.
RESIDENTIAL RENTAL CHARGES:-
Deposit = 5 weeks of the property rental amount
One months rent in advance
1 week holding deposit
To register your details with us, click here.